CSM (Certified Scrum Master) Certification Training
Pursue a career as a Scrum Master or an Agile Coach by becoming a Certified Scrum Master and be on your way to earning an estimated $143,582 annually- this can range from $115,128 to $168,698 when you secure a role.
Is there a demand for Scrum Masters?
According to a study by the World Economic Forum, 33% of high-demand roles in product development will be Scrum related by 2022. Moreover, the demand for Certified Scrum Masters and Scrum professionals will increase by 37.9% in this decade.
Key Features of the CSM certification training
Why you should take the CSM certification training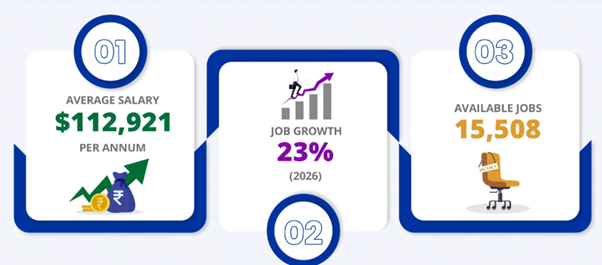 Enrol here for Dec 15-17 event
Who is the CSM certification for:
This course is appropriate for anyone who wants to be successful with Scrum, including but not limited to the following roles:
Enroll here for Dec 15-17 event
Job prospects for Certified Scrum Masters
The Scrum Master role is a good career path to follow with both remote, and hybrid working options available in the UK, Europe, USA, Africa and North America, with many companies opting for certified individuals who possess the necessary skills to fill this gap.
Certified scrum Masters are in very high demand and the pay is very good.  The average salary of a certified Scrum Master in the UK is £63,000,  $115,128  in the USA and in Canada $96,899. You have the prospect of earning up £80,000, $168,698 and $141,375 respectively over the years as you gain more experience.
The Certified Scrum Master certification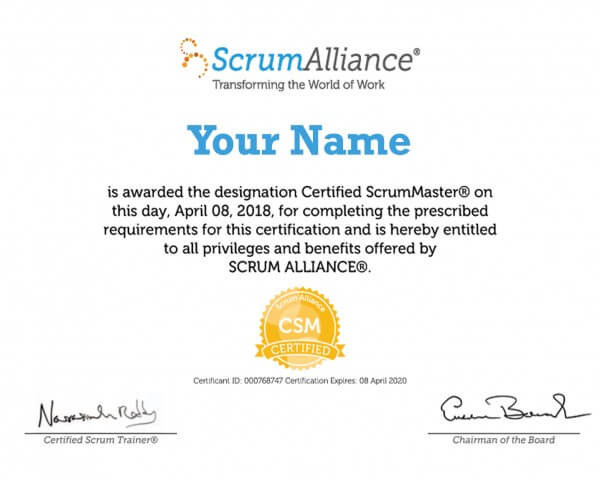 My profound thanks to you for helping not just me but my team members pass our scrum certification exams
I passed my scrum master exams yesterday. Thank you so much for the training and additional links you sent me. May God continue to bless you
Just a quick heads up. I passed my scrum master exam. Thank you for your great help and support
Become a certified scrum master by enrolling 
The Certified Scrum Master certification training is a 2-day weekend event with the next . Hurry as only limited seats are available.