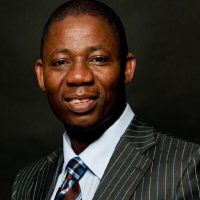 Oludare Olorunfemi
Founder / CEO
Oludare is a resource development and privacy consultant with over 10 years global experience providing training and support to organisations and individuals. His areas of expertise spans Digital Business Transformation, Product Management, Agile Coaching and Data Protection. He spent over a decade supporting non-profit financial organisations to ensure good governance, financial prudence and stability in operations. An Award-winning Programme Manager with extensive information governance experience and digitally savvy with design thinking approach. 
Oludare has worked on several digital initiatives and process improvement projects, using cloud-driven collaborative technologies. These have resulted in increased overall efficiency, regulatory compliance and reduced costs tremendously.
He exhibits strong hybrid skills in gaining insights through data, business analysis, project planning, risk management and managing budgets in a fast paced structured environment, using Waterfall, Agile Scrum and SAFe methodologies.
Profoundly versatile in cloud-based collaborative applications (such as Confluence, Jira, Projectmanager.com, Miro, Balsamiq, Gliffy, MS Applications, OneTrust Privacy Management Tool) and Virtualisation platforms to support critical business transformation, thus enabling productive workforce, reduce privacy risks and boost overall product delivery cycle.
Oludare has strong stakeholder management skills to build and manage relationships. He is an excellent team player, who mentors and motivates team members to deliver exceptional results. He enjoys volunteering at spare time, which is a form of giving back to the community.